Digital Critical Thinking
Digital Critical Thinking
---
Mapping the Internet: Meta-Web Information, Author, and Purpose
Media literacy in the Internet Age is more than just knowing how to use a search engine to surf the web. It also includes how to access information and make meaning of what they access. One plan is MAP-ping: where students "map" the information they access on the Internet by examining
Meta-Web information- structure of information out there (URLs, links, search engines)
Authors- credentials of the poster
Purpose- most sites sell products or services, advocate ideas, entertain, and/or present information
---
Internet Sleuthing
The Link
1. Copy the Web address of the source
2. Type
http://www.google.com
or
www.altavista.com
and connect to a search engine.
3. Click on the empty search box and type the word
link:
Don't forget the colon.
4. After the colon, paste the copied web address
5. Click search- you've just generated a list of websites that link to the original
Truncated Commands
You can also eliminate specific references to documents or directories- for example:
http://pubweb.acns.nwu.edu/~abutz
Find the Publisher of a Website


Sometimes it is helpful to know who publishes a website. Use
easywhois
to find out.
Discussion Questions
What can we learn from the pattern of links embedded in a Web site?
What can we learn from the pattern of links pointing to a Web site from outside of the site?
---
Comparing For Understanding
---
This week's lesson is adapted from the content by Alan November, Empowering Students with Technology, 2nd Ed. Corwin Press, 2010. pp. 11-30.
Powered by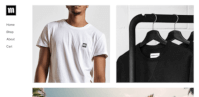 Create your own unique website with customizable templates.